Pre-construction condos and townhomes for sale in Stouffville
There's something fresh and appealing about the town of Whitchurch-Stouffville. Located within the York Region in the Greater Toronto Area, it features quick access to transit routes, entertainment, shopping, and dining. Here, you can enjoy all the urban amenities of city life as well as the tranquility of sprawling nature. Whether you are looking for a new condo or a new townhouse, there is a design and floorplan built by Pemberton waiting for you in Stouffville.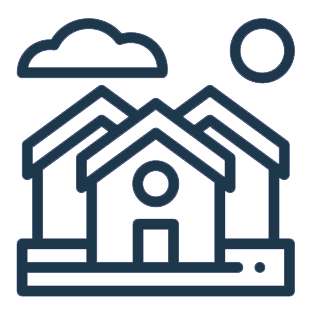 The Neighbourhood
Stouffville has transformed itself into a hub of modern living while retaining its traditional, rural roots. Some of the joy of buying a new condo in Stouffville is the ease in which you can explore its lush landscapes and experience Musselman's Lake, fun parks, community gardens, outdoor recreation, golf clubs, equestrian centres, and more. Rupert Park is a top choice for families, featuring a playground, picnic area, toboggan hill, baseball diamond, skating rink, and basketball court.
With all its amazing services and amenities, it's easy to want to stay close to home, but if you want to branch out across the GTA, it's a breeze with access to the Stouffville GO Station, highways 407 and 404, buses 15, 70, and 71.
Whether you are looking for your first home, a sound investment, or are downsizing, there are new condos for sale in Stouffville built by Pemberton waiting to welcome you home. And to top it off, you will benefit from the design expertise and superb craftsmanship for which Pemberton is renowned.