New Condos in Mississauga
Pemberton has spent decades building its reputation by creating beautiful residential developments and new condos in Mississauga of uncompromising quality. Mississauga is Canada's sixth largest municipality and is located just west of Toronto, adjacent to Lake Ontario. This commuter-friendly city has burgeoning automotive, IT and aerospace industries, and one of the largest malls in Canada. It is also a booming real estate market for newly built homes and new condocommunities, and a popular destination for young professionals and families looking for a great neighbourhood in which to live. Because Pemberton understands that the search for new condos in Mississauga can be exciting and overwhelming, our goal is to provide future homeowners with an exceptional home-buying experience. And what better way to have peace of mind than knowing your home is constructed by a respected and trusted builder renowned for its dedication and talented team.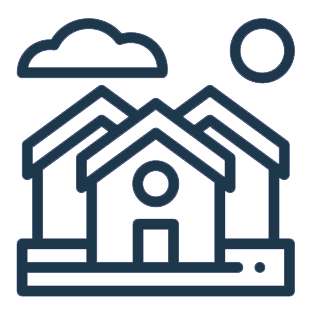 Desirable new homes in Mississauga
Pemberton's residential developments are located in some of the most desirable areas in Mississauga, close to schools, transit, greenspaces, shopping and all the services and amenities homebuyers desire. Industry experts agree that the new condo lifestyle is becoming an increasingly popular and affordable choice for people looking for new condos in Mississauga. Pemberton's years of experience building quality constructed, aesthetically pleasing condominium communities places it at the forefront of providing exceptional homes for people from all backgrounds and needs. With Pemberton, residents feel confident knowing their new home benefits from design expertise and superb craftsmanship, always surrounded by desired features, services and truly exceptional, well-thought-out amenities.

Condos located in great Mississauga neighbourhoods
While the desire to become a homeowner begins with pride of ownership, Pemberton understands that owning a new home is more than that. New Condos must be able to serve the many needs of a diversity of residents. Whether it's a shorter commute time, a work-from-home experience, or access to numerous fine dining options, theatres, movies, shopping and entertainment, homeowners deserve to have the best that life in Mississauga has to offer. With close proximity to transit, schools, parks, greenspace and major highways, the entire GTA is at their doorstep.
Condo living is the best of all worlds, combining homeownership with convenient, maintenance-free, secure living and amenities that augment the quality of your life, giving you more time to enjoy the things that matter to you most.
Choice and selection
Pemberton understands there is a lot to consider and prioritize when choosing from a list of new condos, from the floorplan, views, amenities and finishes, to its location and price. And that's why Pemberton has taken great care to develop a wide range of choices to meet a diversity of needs, lifestyles and priorities.